Introduction
What's worse than a video buffering for an eternity? Or a page loading at a snail's pace? How about your favourite song cutting out midway through showering because of poor streaming quality? We've all been there and it's frustrating, to say the least. What are your consumer rights when things go wrong with your Broadband.
Being trapped in a contract with a provider who failed to deliver their promise. You've got rights as a broadband customer. We're going to show you how to know when a provider is in breach of their own contract. But first, we're going to start off this guide by talking you through your rights as a consumer.
Broadband Consumer Rights
You'll be happy to know that there is a list of rights that protect you. It's good to know what these are in case you ever find yourself stuck with poor broadband. You, as a broadband consumer, have the following rights:
The Broadband Contract Must Be Fair
This means the provider has given you options, such as a 14 day cooling-off period, or the same rights for customers who got services at reduced prices. The Consumer Protection from Unfair Trading Regulations 2008 or CPRs list unfair practices towards consumers in general. This is part of a general duty to trade fairly and ban practices that fail to adhere to statutory rights.
You can also check out Consumer Contracts Regulations for more information on your rights when you make an online purchase.
The Provider Must Be Registered With An ADR Scheme
As part of The Communications Act 2003, broadband providers must be members of the Alternative Dispute Resolution scheme. ADR schemes are basically independent mediators between you and your chosen service provider. The ombudsman can step in to resolve any disputes between both parties.
ADRs are not set up to replace your broadband provider's complaint department. Any complaints you have should first be reported directly to your broadband provider. You can consult the ADR ombudsman if, after eight weeks, the issue is still unresolved.
Two Way Compliance Of Contract Terms
Broadband providers must also comply with the terms of the contract. The Consumer Rights Act 2015 not only protects you as a broadband consumer. They set out guidelines or compliances that ISPs must follow to make their contracts valid.
For example, contracts must clearly present all information. Fees cannot be hidden in the small print. Language must be "plain and intelligible". If a seller influenced your purchasing decision either through writing or verbally, anything they told you partly forms the contract. You can ask them to send a summary in writing and include them in the contract.
Can You Cancel Contracts At Any Time?
You can – although you may incur fees in some circumstances. Here are some scenarios where you can leave a contract before it expires and without termination fees:
as we've already mentioned, your chosen provider usually will include this in a fair contract. If the service isn't up to scratch you can leave for free.
inaccurate advice or information given to you either accidentally or intentionally is a breach of contract.
Price Increases: your chosen provider must inform you of any price rises to your services. You must get at least 30 days notification and a right to cancel.
more information on this below!
Moving home: sometimes you can leave a contract early if your current ISP doesn't provide service to your new area.
Slow Speeds And Unreliable Service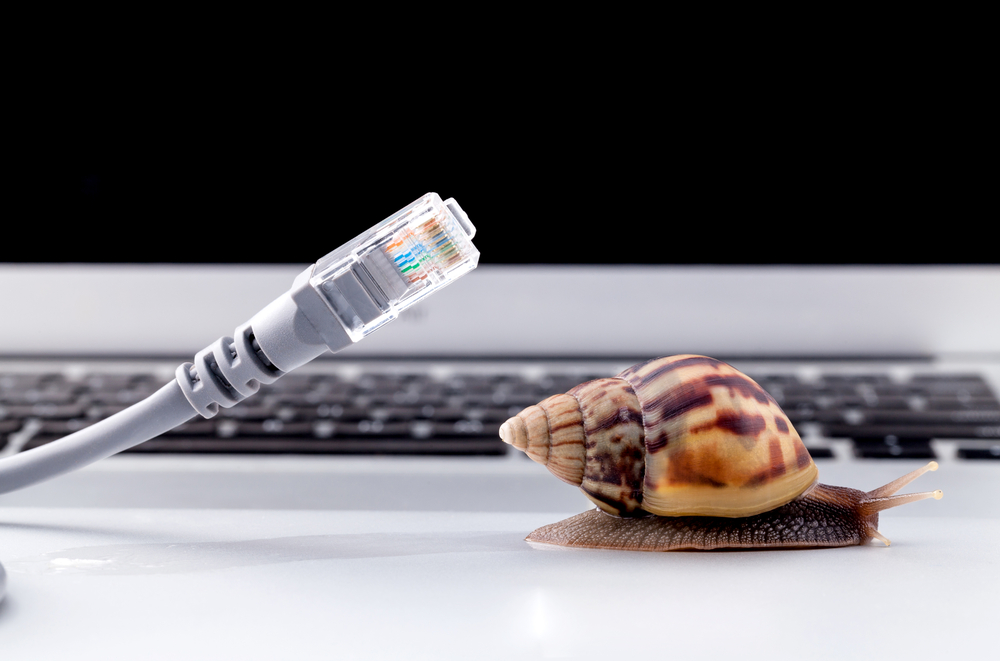 We always recommend people check their local internet speeds before entering a contract because some areas lack the digital infrastructure for faster broadband.
With the latest full-fibre networks and similar advanced technologies, your broadband may be slow for a variety of reasons. The software on your devices may be outdated. The number of active devices on the network may exceed your bandwidth. Even the wiring in your home or the thickness of your walls can make broadband slow.
Of course, we're not making poor excuses for bad broadband. These are legitimate problems you should look out for, especially if they persist with different broadband providers. But if you're 100% sure of the problem is due to the service itself, it is important that you know your broadband consumer rights, This is what you need to do:    
1) Check the current speed of your broadband. Most ISPs allow you to do this through their website.
2) Contact your provider ff your broadband is way below the minimum speed stipulated in your contract.
Level of Service
Your broadband should be up to speed, reliable and fit for purpose. Should problems persist, you may be able to terminate the contract without incurring fees. We'd also recommend you to check to see whether your supplier has signed up for Ofcom's voluntary code. Signatories must give accurate average speeds and deliver minimum speeds.
Your contract should outline a section called "Level of Service" or "Service Level Agreement." This should list the quality of service your ISP must provide by law. If they fail to fulfil this, you have reason to make a complaint.
Faulty Hardware
Similarly, all of the hardware provided by the ISP should work properly. A faulty router must be quickly fixed or replaced. Being left with faulty equipment, that leaves you with degraded broadband performance, is grounds for breach of contract.
Compensation and Reduced Fees
Providers must fix any issues with your service within a satisfactory timeframe. Otherwise, you may be liable to compensation or to receive your services at a reduced fee. This information should be clearly legible on your contract.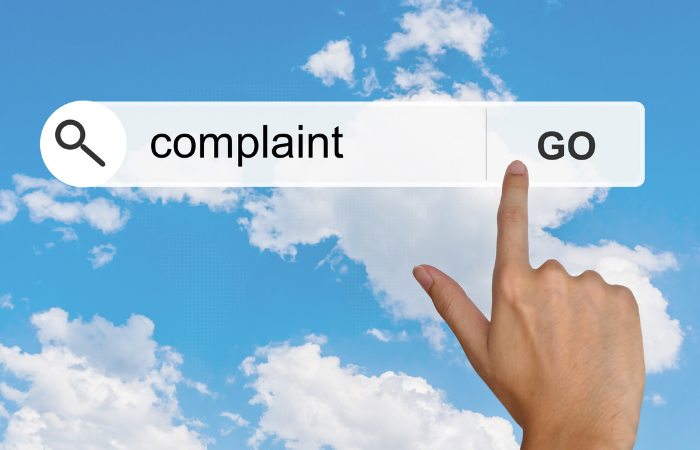 How To Make A Complaint
We know it seems simple on the surface. Having extra bits of information like this will cut out a lot of back and forth. It saves you time, money and a large amount of stress.
Your contract should clearly state the "Level of Service" or "Service Level Agreement". A provider who fails to deliver services to a satisfactory level is in breach of the contract. If this is the case, you should:
1: Contact the customer service team or tech support and report the issue
2: If they are unable to fix your problem, you should make a complaint
3: Request a deadlock letter (which denotes no mediation between parties) 
4: Elevate your complaint, report it to an ADR scheme or Ombudsman Service
Cancelling Your Broadband
At this stage, you will be well within your rights to cancel your current contract. You can leave a broadband contract any time you want. The last thing you want to do is receive a termination fee from a poor provider so we'd suggest you wait for the ADR scheme to mediate the situation before you switch.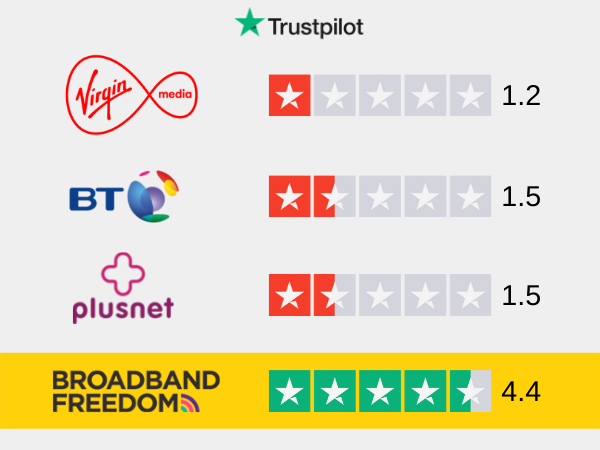 Be Free of the Hassle
Hopefully, this guide has helped you learn something new. The more informed you are, the easier it is to get problems resolved, and to save yourself money. You'll know what to look out for and recognise when you're not being treated fairly by ISPs. Stay informed by reading more of our guides here.
Before selecting your provider, check out the various forums such as Trustpilot, for impartial reviews. Although Virgin Media is one of the largest broadband providers in the UK, 60% of their reviews are classed as 'bad'. With this in mind, Broadband Freedom has an 'excellent' rating.
See how Broadband Freedom can help you, click here to check your postcode