Connect Your PS5 To Game-Changing Broadband
Let's get you the best experience on PS5
First, you'll want to check out our speed tester. This lets you see the potential speeds of your local internet. As is usually the case with gaming, the faster your broadband, the better your experience. And a poor gaming experience is definitely something you want to avoid after setting up your PS5.
So, if you're:
1) Having problems connecting your PS5 to broadband
2) Or your current download and upload speeds are not up to scratch
We'll help you:
1) Get set up
2) Share some info on download and upload speeds
3) Help you find the best broadband deals for gaming
4) Quell that gamer rage!
Ready to get your PS5 up and running on the best connection and broadband deals available right now?
Connecting your PS5 to broadband
Here's a quick step by step guide, covering the basics:
First, decide how you'll connect your PS5 to broadband; either wired (LAN cable) or wireless.
For wired connection go to:
Settings > Network > Settings > Set Up Internet Connection > Set Up Wired LAN.
Select "connect" and follow the onscreen instructions. Standard settings will automatically be selected.
For wireless connection go to:
Settings > Network > Set Up Internet Connection > select Use Wi-Fi.
Your PS5 should automatically find your network:
1) Easy Set Up (new or saved wireless network found within range of your PS5)
2) Under "Networks Found" select your network
3) Enter your network password (found on the back of your router)
Avoid tampering with advanced settings unless you know what you're doing.
Still Having Trouble?
Struggling to connect your PS5 after following these steps? We suggest contacting PlayStation support or checking out this guide.
Why broadband speeds are important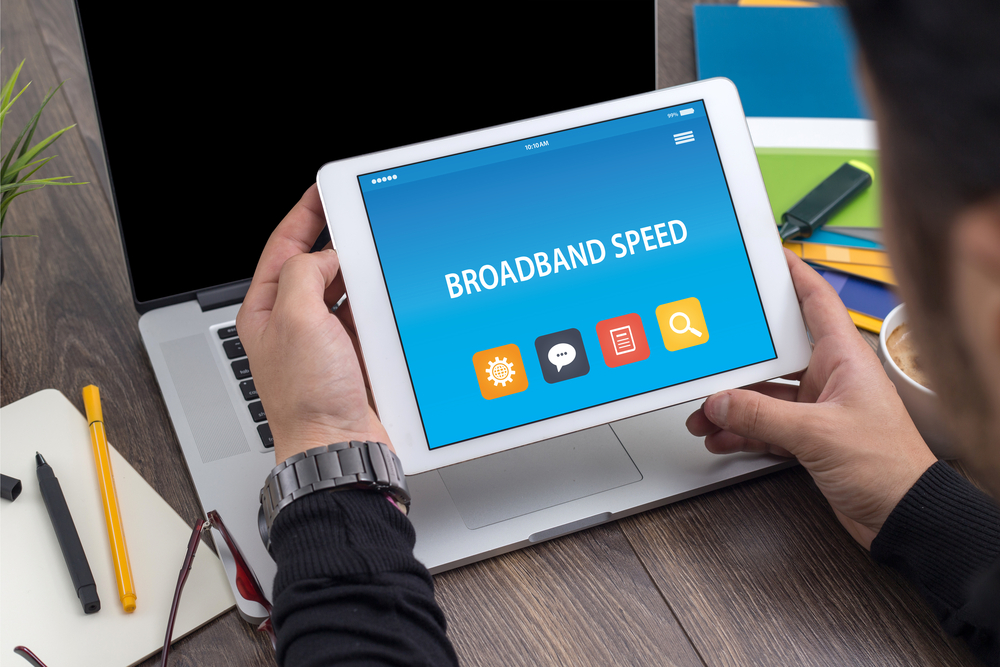 Last year proved testing for millions of gamers across the world. A global shortage of microchips brought the production of PS5 consoles to a standstill. Experts predict the shortage will persist until 2023. PS5s will remain a rare commodity for many. All rather frustrating, unless of course, you're one of the lucky few who got their hands on one?
We can only imagine how much fun you're having right now. Why else would you be here?
Well, we know slow speeds and fast thumbs don't mix. For gamers, the best broadband deals [DM7] must include competitive speeds. It gives you an edge online. There's nothing more frustrating than broadband that struggles to keep up. Particularly when the opposite team owe their victory to poor latency. Sound familiar?
Our new speed tester page is designed to give you the full picture of what's possible for your gaming experience.
What broadband speeds you'll need for gaming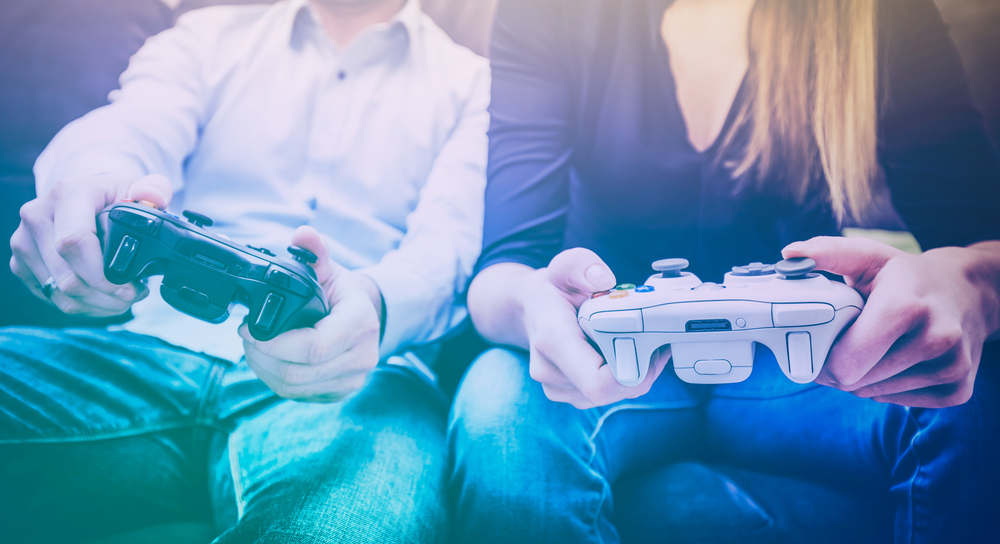 Both Sony and Microsoft released digital editions of their respective consoles. The PlayStation version, the aptly named PlayStation 5 Digital Edition Console, comes without a disc drive. Like Xbox's Series S, an internet connection is required so players can download digital copies of their favourite games.
3 – 5 Mbps is the minimum speed you need for the PS5's most basic operational features. Although you'll probably want to opt for a faster broadband deal. At these speeds, you can expect delayed download times for massive next-gen games. If games take ages to download, you'll want to check your speed.
To speed up downloads, we'd suggest anywhere between 10 – 15Mbps. As for playing games online, you're pretty safe with 3 – 5 Mbps. Click here for more information on the best broadband deals for you. You'll also find links to a full breakdown of all our broadband plans.
Is upload speed important for PS5 gaming?
Let's avoid an "uh-oh" when it comes to uploads. Especially if you plan to stream gameplay or music via the Spotify app on your console. Upload speeds are vital for any serious streamer. Yet it's often overlooked. It just so happens bigger broadband companies pool their efforts to deliver superfast download speeds.
Virgin Media offer 54Mbps downloads as opposed to upload speeds of 5Mbps. Another example: 108Mbps to 10Mbps. Why are upload speeds so often a tenth of download speeds on the same broadband plans? The answer is you! Internet providers tailor their services around the consumer.
Traditionally, people downloaded much more than they uploaded. Now there's a demand for more streamers than ever from younger audiences who enjoy watching them game online. Delivering high quality content across multiple platforms is essential. So, if you're a streamer, look out for broadband deals that also offer good upload speeds!
But in case you're in a hurry…
We thought we'd list the download and upload speeds of some of our broadband plans. Now that you've done a speed test, you'll know which of these below are available to you.
| | | | | |
| --- | --- | --- | --- | --- |
| Broadband Plans | Download Speeds | Avg. Download Time for Games* | Upload Speeds | Streaming Capabilities* |
| Unlimited Broadband | ? | ? | ? | ?[DM13] |
| Home Fibre Broadband | Up to 40Mbps | 02:23:09 | 10Mbps | Can stream HD on: Twitch, YouTube & Facebook Live |
| Home Fibre Plus – Super Fast | Up to 80Mbps | 01:11:34 | 20Mbps | Can stream UHD on: Twitch, YouTube & Facebook Live |
*Based on an average size of PS5 games (between 40-50 GB) *
*Upload speed of 5Mbps required for: higher-quality high definition (HD 1080p) streaming
*Upload speed of 20mbps required for ultra-high definition (UHD 2160p) streaming *
Let's wrap up so you can game on!
By now you should've:
1) Checked your local speed using our tester
2) Got your PS5 connected to the internet
3) A better understanding of why connecting your PS5 to broadband that has good download and upload speeds matters
4) Took a look at some of the broadband plans available with us
We may score high points when it comes to prices. Probably remain top of the leaderboard when it comes to flexibility. But now that you've got a game-changing connection, we'll leave online gaming to the pros!
---