Could 5G coverage disrupt UK flights?
US phone network giants Verizon and AT&T agree to halt the 5G rollout. Boeing and Airbus issue concerns over safety and navigational disruptions. UK network operator EE launch plans to connect "entire UK" with 5G coverage.
Turbulent start for 5G rollout in the US
What should've been a time to celebrate for Verizon and AT&T has come to a standstill. Their launch of a nationwide 5G rollout has been grounded. Until at least, phone firms, airlines, aviation regulators and aeroplane manufacturers collaborate to prevent 5G from disrupting flights.
The ten biggest US airlines expressed worries of "major disruptions" in a letter to Transportation Secretary Pete Buttigieg. 5G services are believed to pose serious issues to public travel, supply chains, workforce transportation and vaccine distributions. The letter – also addressed to the head of US aviation regulator FAA – warned of a "calamity" to the broader economy.
Statistics cited from research postulated a worst-case what-if scenario. One where the FAA implemented measures against a fully deployed 5G service. The numbers are staggering. An approximate 345,000 passenger flights and 5,400 cargo flights would face diversions, delays and cancellations.
How does 5G coverage disrupt flights?
Airlines fear that 5G C-band signals will disrupt navigation systems in aeroplanes. C-band is a spectrum of similar frequencies that are used by 5G and radio altimeters. New C-band 5G networks operate between 3.7-3.98GHz. To help aircraft navigate landing distances, radio altimeters use a frequency range of 4.2-4.4GHz. Hence the reason why airlines highlighted particular concern for aircraft, that experience navigation issues during bad weather.
Some aircraft models are especially susceptible to 5G disruptions. The FAA pinpointed the Boeing 787 Dreamliner as such. Indications show that frequency interferences threaten to cause multiple problems across different systems. One potential risk is aircraft might approach runways too quickly and veer off them during landing.
In a joint statement by Boeing and Airbus, they instructed US airlines to permanently ground portions of their fleets. Models like the Boeing 787 Dreamliner will not take to the skies until further notice.
Are there any further precautions taking place?
The good news is the US phone firms and different parts of the aviation sector are cooperating. Verizon and AT&T put a hold on their impending 5G [DM13] switch-on earlier this month. The FAA is identifying altimeters that are suitable to operate in areas where 5G is fully deployed. On the back of that, manufacturers will replace unreliable navigation devices or safety systems.
The FAA is also identifying airports that can use GPS to guide aircraft. Similarly, US airlines want to set up two-mile exclusion zones around airports. Within these areas, 5G services would be strictly prohibited, measures already seen in some European countries like France.
Is EE 5G plan a threat to UK flights?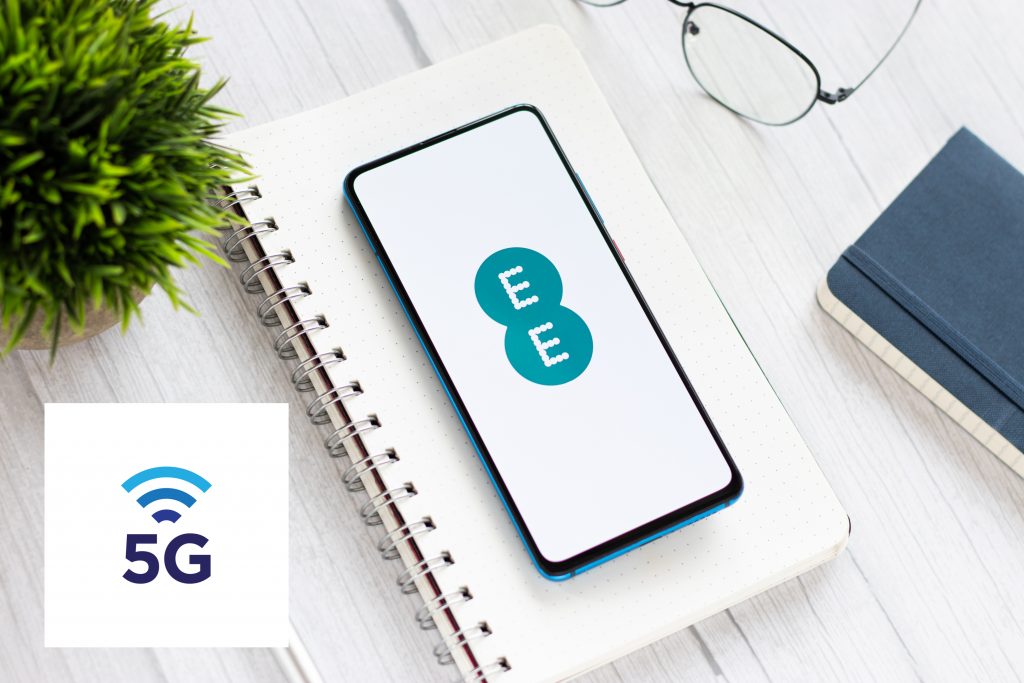 Our cousins across the pond lead the way in implementing new precautions that prevent 5G from causing malfunctions in aircraft. The UK's Civil Aviation Authority published a report about 5G's effect on flights in the UK. They said: "there have been no confirmed instances where 5G interference has resulted in aircraft system malfunction or unexpected behaviour".
5G networks in Europe tend to operate on lower frequencies than their US counterparts. Plus, 5G masts can operate on lower power, further reducing the risk of interferences. That's why the US aviation regulator emulated measures taken in France, where antennas are tilted downwards. Plus, buffer zones established around airports strictly prohibit 5G networks operating within a two hundred metre radius.
Countries use different telecommunication strategies that could pose varying levels of threat exposure. To mitigate this, the UK Civil Aviation Authority (CAA) will collect international data from other regulatory bodies.
What does full 5G coverage mean for the UK?
Disruptions to flights will be a thing of the past by the time 5G is available anywhere in the UK. EE believe they'll achieve full 5G coverage in the UK by 2028. Meanwhile, half the population will soon be able to connect to an expanded 4G network in 2025. Plans are being drawn up for 4,500 square miles of new coverage in rural areas. No doubt welcome news, for customers living in the sticks.
And yes! – unplugging from tech is key for those who enjoy a good old ramble in the wilderness. But what if an act of God destroys traditional telecommunications equipment? Last November, Storm Arwen battered Cumbria. Many areas in the Lake District lost lines of communication. Engineers struggled to get phone networks up and running again. Full 5G coverage powered by low orbit satellites and drones offer a viable solution to these types of problems.
Can 5G coverage replace broadband?
The possibilities that we can achieve with 5G is exciting. Although, we think broadband is the best way to connect to the internet when you're at home. The packages we offer at Broadband Freedom are flexible. Unfortunately, you'll struggle to take our fast and reliable home broadband [DM29] out and about with you. We're flexible. But not that flexible…yet.
For now, you can rely on 5G coverage [DM30] when you're away from home. No matter where you end up, whether you're hiking through the Lake District. Or the Yorkshire Dales. Maybe the Cornish Moors, Scottish Highlands and Welsh Valleys. You'll always have a stable way to contact someone.
An EE spokesperson explored some possibilities of their own. A device, small enough to fit in a backpack, acts as a hub to connect groups to the internet. Low orbit satellites and possibly even drones will be used to make sure the connection is reliable.
As easy as hailing a cab
Whatever your views on 5G coverage, it's here to stay. With an aim to improve the way we communicate and revolutionise how we connect to one another. There are always risks with new technologies. But, we get better at diagnosing problems earlier with every new advancement made.
Plans for "on-demand" coverage are in full throttle. Telecommunication companies like BT are currently signing deals with low orbit satellite networks. All in the name of bringing technologies that we can hold in the palm of our hands, to unimaginable heights.
---