What's On NOW TV This Christmas
NOW TV is an excellent alternative for those of you without SKY TV.
Cheap broadband and great TV go hand in hand these days. Especially now that we've got Freedom of choice to select our preferred streaming platforms. Sky has some of the best television right now, with hit shows like Boardwalk Empire, The Sopranos and Game of Thrones are just a few of the titans of Sky Atlantic.
NOW TV boasts the majority of television series and movies that are exclusive to Sky; the big plus is you don't need to sign up to Sky broadband to access NOW. In fact, you can enjoy one of our flexible broadband packages, all with speeds capable of streaming HD – be sure to do an internet speed test here! Additionally, you can cancel your subscription to NOW as easily as you can cancel our no contract broadband deals.
We'll show you which channels the different NOW TV packages can bring to your screen. Plus, we'll share some of the exclusives on said channels that you can enjoy during your Christmas TV viewing.
What's On Now TV Entertainment Pass
If you are a first-time subscriber to this package, you get to enjoy a 7-day free trial. After which it costs £9.99 per month. The package includes 15 live channels:
1) Sky Max; 2) Sky Showcase; 3) Sky Witness; 4) Sky Atlantic; 5) Sky Comedy; 6) Sky Documentaries; 7) Sky History; 8) Sky Nature; 9) Gold; 10) Sky Crime; 11) Comedy Central; 12) Sky Arts; 13) MTV; 14) National Geographic; 15) SyFy.
Over the festive period, you'll be spoilt for choice, with over 300 TV series box sets ready for you to dig into. We're pretty sure no one can get through 300 box sets over Christmas, but give it a good go!
So, with no further ado, let's see what's showing on some of these channels this Christmas.
Last Train to Christmas (Release Date: 18th December 2021)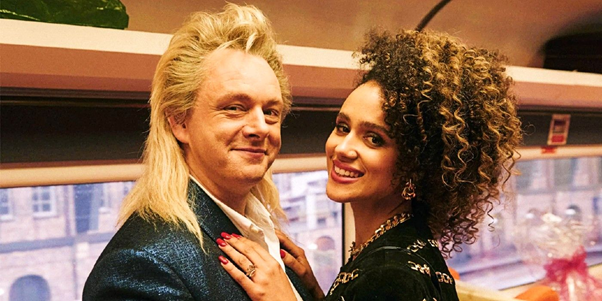 This new release, set in 1985, possesses a great cast and a very promising premise, making The Last Train to Christmas definitely one to watch. Magic trains appear to be a popular generic convention of Christmas. This particular train tale is like the Polar Express meets Life on Mars.
Michael Sheen plays successful nightclub owner Tony Towers, a local celeb who is engaged to the younger dazzling Sue (Nathalie Emmanuel). The couple board the 3.17 pm train to Nottingham in order to attend a Christmas family reunion. Tony's younger brother Roger (Cary Elwes) is travelling with them and the brother's relationship has always been frosty at best.
Tony moves up a carriage to the buffet car and suddenly finds himself ten years into the future. It's 1995, his nightclub empire has fallen apart and his life is in ruins. Tony soon realises that he can travel forward and backwards to different stages of his life, simply by moving up and down the train carriages.
It soon becomes clear that whatever Tony does in one carriage, has a direct effect on the happenings in the other carriages. Each time altering stages of his life. As Tony is trapped in this bizarre timeline, he tries to make things better for his loved ones and himself. But will he succeed or will he make things worse?
The Amazing Mr Blunden (Release Date: 20th December 2021)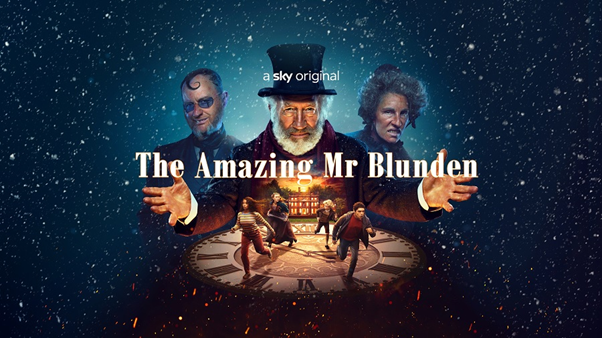 In this adaptation of a 1970s classic film, Simon Callow depicts an unusual old man called Mr Blunden in this Christmas adventure set in London. This mysterious old man offers the mother of two teenagers, Jamie and Lucy Allen, a caretaking job to look after a ruined country house.
If you've guessed it's haunted, you'd be right as the London teens soon meet a pair of ghostly children. However, their old-fashioned attire and demeanour are due to other circumstances. As it soon becomes apparent that Sara and Georgie are not actually ghosts. They're very much alive and, in keeping with the yuletide theme so far, they are actually time travellers.
These young time travellers have jumped ahead into the future, in search of aid against Mr and Mrs Wickens, who they believe are plotting to kill them. The London teens travel back to 1821 alongside Mr Blunden to help save Sara and Georgie.
You wont have long to wait for this to be available on Now TV.
Never Mind the Buzzcocks Christmas Special (Release Date: December 2021)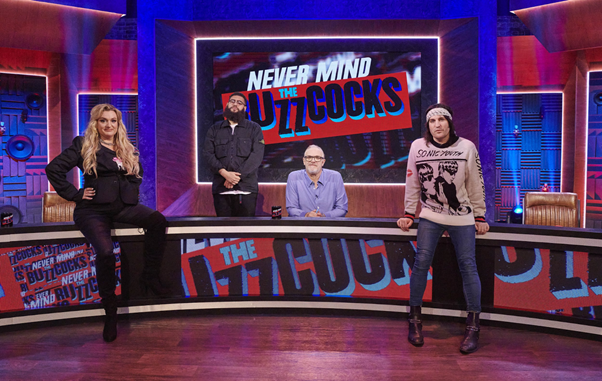 Greg Davies is set to host this Christmas special of the popular panel show. Joining him is everyone's favourite Goth Noel Fielding, comedian Jamali Maddix, Frankie Goes To Hollywood frontman Holly Johnson, actress Daisy May Cooper, presenter Lauren Laverne and comedian-actor Asim Chaudhry.
If you don't already know, NMTB is a comedy panel game. It is centred around rock and pop music over the decades. Combined with comedians and musicians, makes for some extremely entertaining television. With 29 series' under its belt, it's evident that the show has a winning formula.
Given these points, this makes the music quiz pretty much a traditional part of Christmas TV viewing. We personally can't wait to guess butchered versions of our favourite Christmas music hits! You'll get belly laughs a-plenty, a sense of pure bliss and yet it's easy entertainment. You can't get much better than this!
How The Grinch Stole Christmas (2000)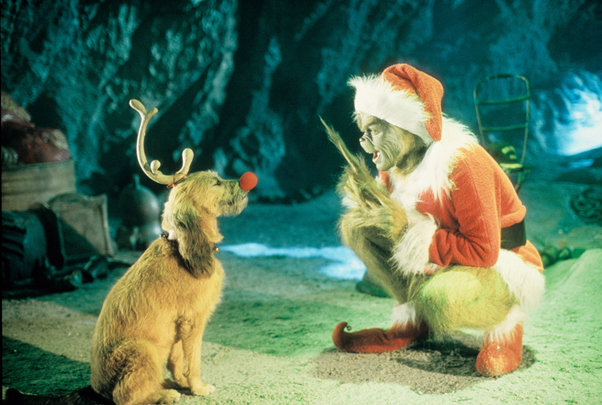 Jim Carey brings the Grinch to life in all his wicked, mean, green glory. The chirpy, Christmas-obsessed residents of Whoville excitedly prepare for the festive season with trees, gifts and general good cheer. In contrast, the loud, crabby and grumpy Grinch lives in the bleak north. Alone in his filthy cave on Mount Crumpit. The Grinch hates Christmas so much that he plots a devious scheme to ruin every Who's festivities.
However, his plans may go slightly awry when sweet Cindy Lou Who (Taylor Momsen) recognises the good in Grinch, after discovering more about his past. This colourful adaptation of Dr Seuss's 1957 book is guaranteed to light even the grouchiest faces with a smile. This film certainly has a feel-good factor. A tale of love, revenge, and teaching us the Alessons of what family and friends really mean to us.
The Polar Express (2004)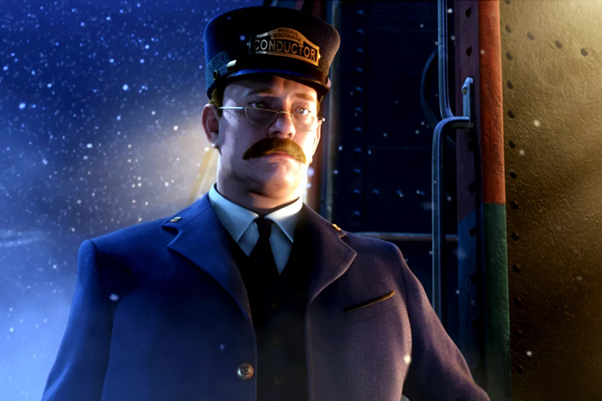 The Polar Express is a warming, feel-good animated adventure. Based on a classic children's Christmas story with the winning combination of Tom Hanks voicing a handful of the characters.
Billy is a young boy with an unusual cynicism and he has begun to doubt Santa actually exists. That is until he wakes one night to find a train outside, which he boards and is soon en route to the North Pole.
Meanwhile, at the North Pole, hundreds of elves are waiting to help Santa on his way to deliver gifts around the world. Santa selects Billy to receive the first gift of Christmas, and Billy chooses a bell from one of the reindeer. Despite putting the bell in his pocket, when he gets back home he realises it is missing. Moreover,  what does this bell mean and will he ever see or hear it again?
During his journey on the Polar Express. Billy meets lots of new friends and enchanting characters as he embarks on the railroad of self-discovery. Learning what little magic exists in life never fades for those who truly believe. 
It's A Wonderful Life (1947)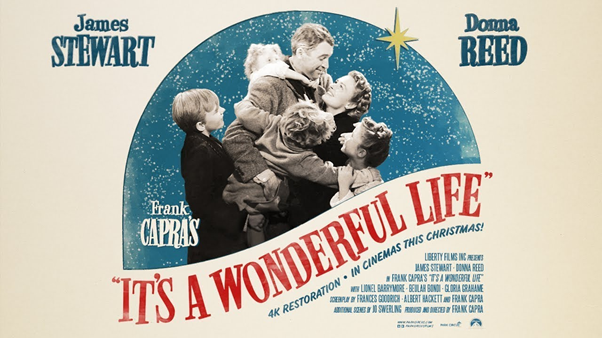 How could we not mention this 1940's Christmas classic? Whether you've seen it hundreds of times or never yet had the chance, it remains one of the most iconic Christmas films ever made.
In this fantasy drama, James Stewart is a selfless man called George Bailey who has performed many selfless acts for others, occasionally at detriment to himself. Despite this, George becomes very troubled at a mistake that could threaten his future and may result in criminal charges. By the time Christmas Eve arrives, he is on the verge of taking his own life and wishes that he'd never been born.
Enter guardian angel Clarence (played by Henry Travers) who is tasked with spiritually saving George in order to gain his wings. Clarence is able to show George an alternative timeline where he, George, doesn't exist and reveals how the people that he had helped in his life ended up with very different lives, with traumatic outcomes.
With help from Clarence, George returns to his family and soon witnesses that he is dearly loved, not just by his family, but his community too.
Miracle on 34th Street (1947)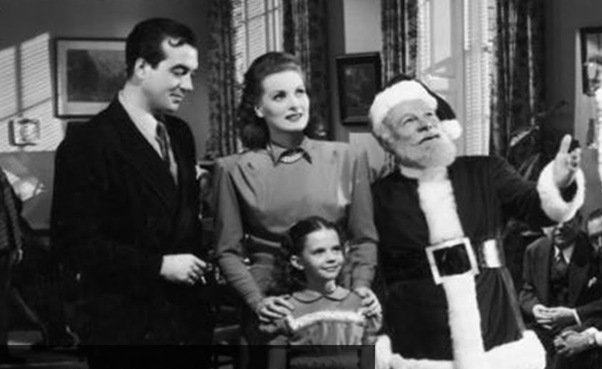 Yet another acclaimed Christmas classic and winner of three academy awards for Best Actor in a Supporting Role, Best Writing and Original Story begs us to ask, do you need any more accolades to convince you to watch this festive favourite if you haven't already?
This preserved film is considered a cultural staple of Hollywood, and with historical and aesthetic value, it brags a cast chock full of silver-screen royalty – such as renowned redhead and Western heroine Maureen O'Hara, film noir extraordinaire John Howard Payne, sixties superstar Natalie Wood and Edmund Gwenn, who won an Academy Award for his performance as Kris Kringle.
The film focuses on the period between Thanksgiving and Christmas in New York City. Kris Kringle is an old man that replaces a drunken department store Santa and resolutely stands by his claims that he is in fact the real Santa.
Susan Walker (played by then child-actor Natalie Wood) is the daughter of the event manager of the Thanksgiving Parade. Her mother, Doris Walker, insists that her daughter should not believe in fairytales, yet Susan believes that Kris Kringle is the real deal. Of course, Kris' generous and honest demeanour towards shoppers makes him hugely popular, but this sparks tension between characters and rival stores.
As a result, some of his colleagues, suspicious of his claims and jealous of his newfound popularity, take Kris to court, where his mental health is put under scrutiny and his claims that he is Santa are questioned.
It's an oldie but it's a goldie!
National Lampoon's Christmas Vacation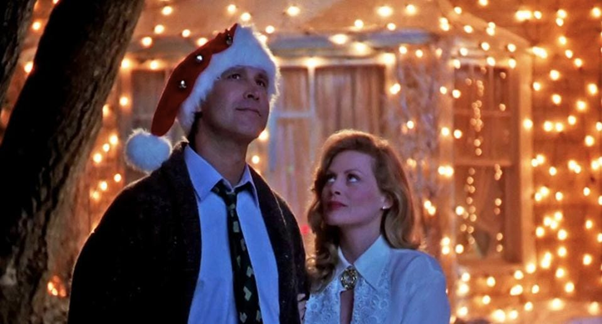 How did this materpiece get to be 32 years old so quickly? The National Lampoon films are an institution and this Christmas Vacation move quite possibly tops them all.
The Griswolds, Clark, Ellen and their two children, Audrey and Rusty, don't have much luck. If it can go wrong, it probably will. Clark decides it would be terrific idea to invite all of the extended family over for Christmas, so what could possibly go wrong with that?
Firstly, the family spend hours trekking through snow to find the perfect tree, only to find they have no way of cutting it down so have to uproot it. Then, as members of their family begin to turn up, each one brings their own issues to contend with.
Clark soldiers on in the face of adversity, and eventually manages to cover the house with thousands of lights which won't work. When they do, the city is plunged into a power shortage, not helping the neighbourly relationships.
Frank, Clark's employer finds himself kidnapped when Clarks onus turns out to be, well, not what he expected. Throw into the mix electrocuted cats, burnt down Christmas trees, and explosion, this Yuletide movie really is a comedic riot from start to end.
A family favourite on Now TV and for all of us.