Top 10 Netflix Christmas 2021 picks
Romantic comedies, animated movies, competitive shows and new classics… Netflix has a Santa-sack full of goodies for everyone's Christmas TV viewing this year.      
Now is as good a time as any to get yourself signed up to Netflix. At just £5.99 a month for the basic package you can access unlimited movies, TV shows and even games! There are lots in store when it comes to new releases and highly anticipated titles coming out in December.
Now, let's 'sleigh' this top 10 list.
The top 10
10. Klaus (2019)
Being the spoilt son of the Royal Postmaster-General has made Jesper Johansson lazy. As a result, in an attempt to improve his son's diligence, Jesper's father sends him to a postman training academy. Yet, Jesper's intentional underperforming leaves the plan ill-favoured. This leaves his father no choice but to send him away to the secluded island of Smeerensburg. Jesper is tasked with a Herculean quest to deliver 6,000 letters with the help of an old man called Klaus, who just so happens to be a toymaker too…  
This Santa Clause origin story is Netflix's first animated movie nominated for an Academy Award, amongst other nominations, awards and accolades. It definitely struck a few bells with critics and fans alike!
9. Trolls Holiday (2017)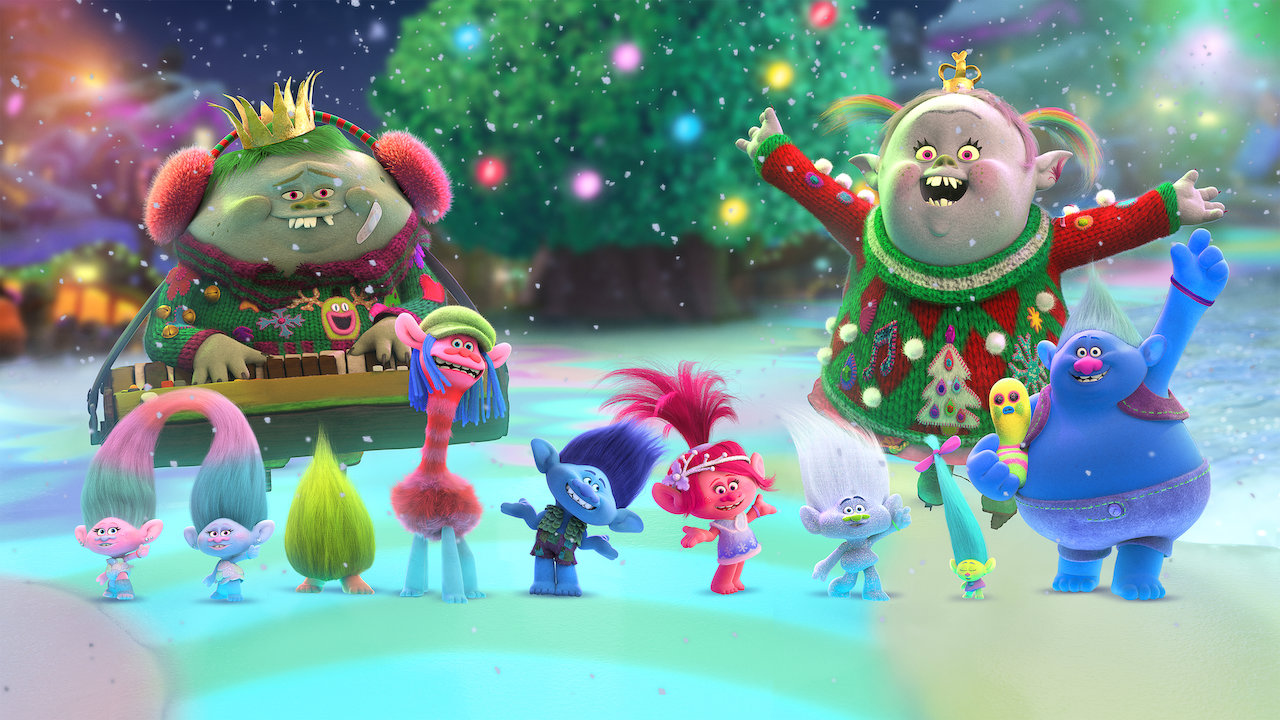 Trolls Holiday Christmas special premiered to great fanfare in 2017. A whopping 5.3 million tuned in to its broadcast, with 1.5 million of those between the ages of 18-45. We're not kidding when we say that Trolls Holiday will have the whole family on its feet.
This Christmas movie has an all-star cast that includes Anna Kendrick, Justin Timberlake, Zooey Deschanel and Christopher Mintz-Plasse. Not only is there a stellar cast, but also some top musical talent, accompanied by an assortment of tunes that include "Holiday" by Madonna…naturally. And RnB hit Love Train by the O Jays.
The Bergen Town tradition of Trollstice (which involves eating trolls – eww!), is abolished by Queen Poppy and consequently, the residents of Bergen realise there are no holidays left to celebrate! So will they revert back to their old eating habits? Or can the trolls convince the Bergens to adopt some of their holiday traditions?
8. Just Friends (2005)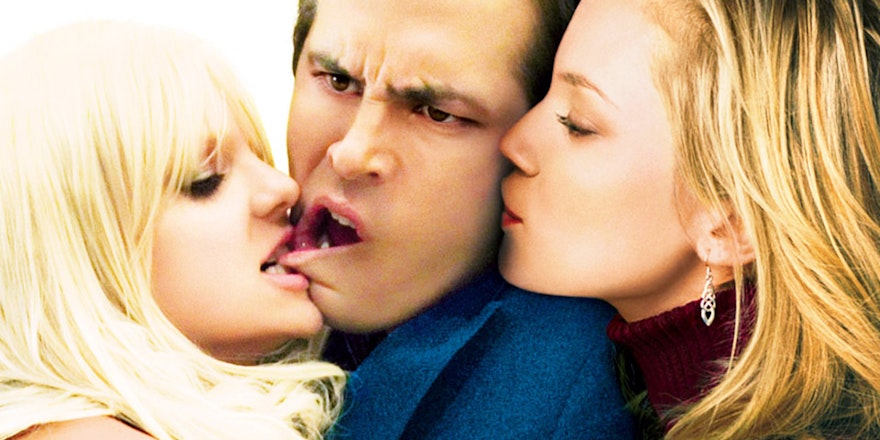 Chris Bander (Ryan Reynolds) is secretly in love with his classmate Jamie Palamino (Amy Smart). He confesses his love for her in their school yearbook and the note is read out during their graduation party. In light of the revelation, Jamie lets Chris down gently. She tells him quite clearly that, although she does not reciprocate his feelings, she sees him as a good friend. Chris, heartbroken by unrequited love, leaves the graduation party in a flood of tears. Moreover, he promises that he'll become a bigger success than everyone else.
A decade later and Chris has completely transformed himself. He's a womanizing record producer and vice president of the label. Plus, up-and-coming pop star Samantha James (played by Anna Faris) is infatuated with him. She accidentally sets her private jet on fire, which makes an emergency landing in New Jersey near Chris' hometown. Chris returns to see his family, catch up with some old faces from school and markedly bumps into his high school crush.
7. Let It Snow (2019)
Let It Snow is yet another Christmas romantic comedy and this one has a pretty decent score of 81% on Rotten Tomatoes. Based on the book of the same name, Let It Snow follows the lives of several high school seniors living in an Illinois suburb.
Meet Julie, who has won a scholarship to Columbia, but has to choose between that or staying with her terminally ill mother. Julie meets an upcoming star, Stuart who falls for her. Tobin and Duke have been friends from childhood – should they stay as friends or have they fallen for each other? Will Kerry actually notice how Dorrie really feels about her, or continue to blow hot and cold? Is Addie's boyfriend cheating on her?
In the midst of a snowstorm during Christmas Eve, the film follows the relationships, friendships and futures of the small-town teens. This film has tonnes of holiday warmth and teen romance, but does everyone get the blissful ending they desire?
6. Single All the Way (Release Date: 22nd December 2021)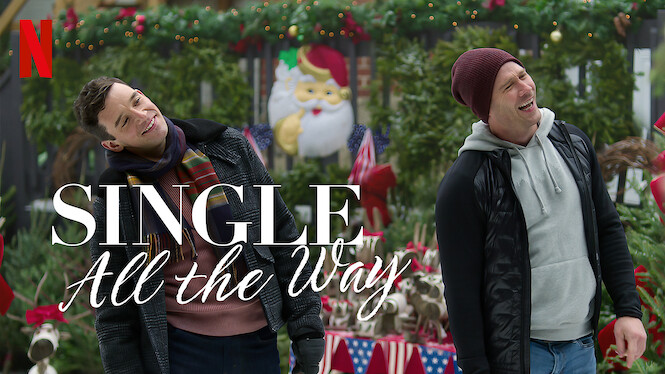 Every Christmas is the same for Peter when goes home to celebrate the festivities with his family. However, he's been single for so long now, his loved ones insist it's time he finds true love! Peter thinks he has found a way around this by inviting his best friend Nick to meet the family…as his boyfriend. Peter's mum clocks on to the ruse and sets Peter up with her personal trainer James. However, it soon becomes clear that maybe Peter and Nick do actually love each other more than best friends.
This exclusive is Netflix's first gay Christmas rom-com and stars Ugly Betty's Michael Urie as Peter and Philemon Chambers as his best friend Nick.
5. A Naija Christmas (Release Date: 16th December 2021)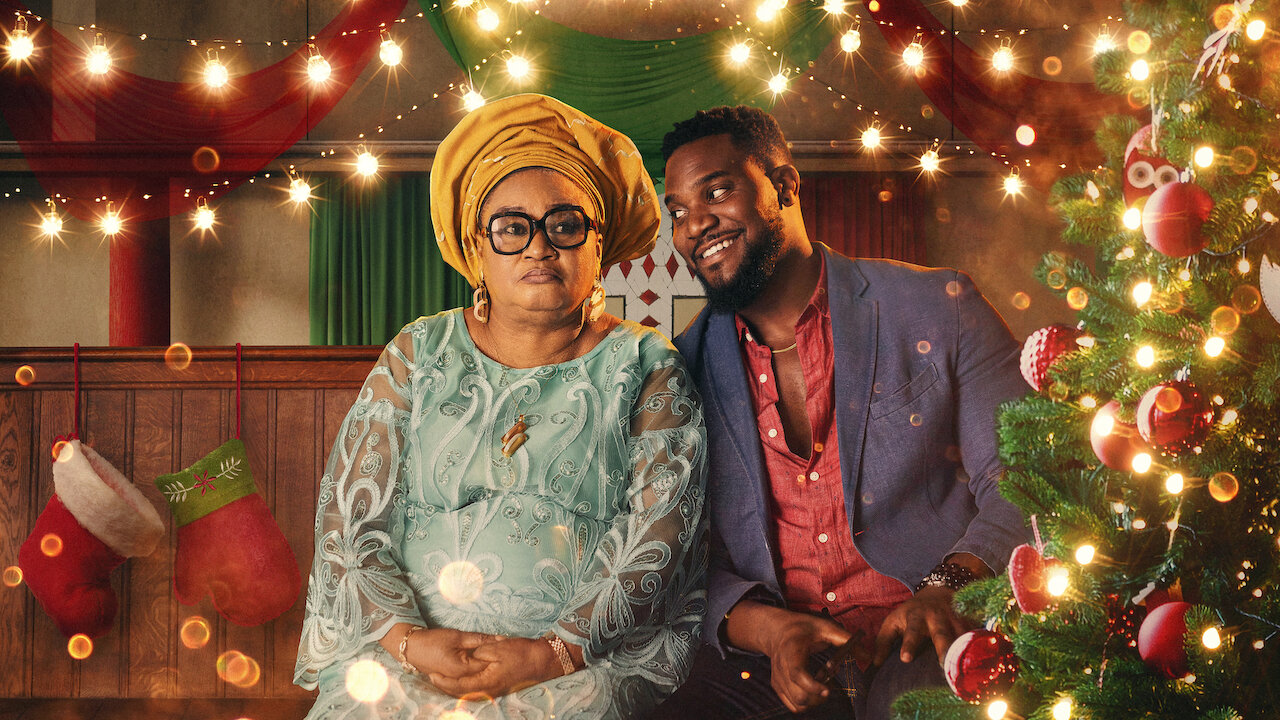 Another first for Netflix is A Naija Christmas: the streaming giant's first Nigerian Christmas movie, filmed in Lagos. The Christmas comedy will release this December, and features some of the leading talents in Nollywood. 
The film shadows three loyal sons, Ugo, Chike and Obi, as they attempt to fulfil their dying mother's request – to bring home daughters-in-law for Christmas. Of course, there are hurdles to overcome for each of the brothers, but with a grand prize, expect some intense competition!
As their mother plans a Christmas celebration to beat all celebrations, will it all work out for the best or will it be a colossal disaster?
4. Blown Away: Christmas (2021)+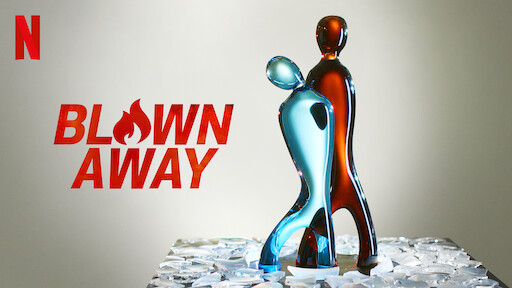 Blown Away is a Canadian reality TV series that follows talented glass-blowing contestants, with 2 series already available to watch. Plus, it's now exclusive to Netflix.
In Blown Away:Christmas, five returning artists compete in a competition of festive-themed designs for all things Christmassy! The winner gets their hands on $10,000 prize money and an additional $10,000 for the charity of their choice.
Watch out for some mind-blowing pieces, such as a nutcracker, the solar system and even your favourite Christmas foods, all created from glass!
So, sit back, relax and watch people toil in this show that promises fierce competition! With just 4 episodes so you'll undoubtedly be left wanting more.
3. Robin Robin (2021)
This short, animated and musical movie from Aardman Animations (think Wallace and Gromit) is the most charming, warm and fuzzy Christmas film about a bird raised by mice.
A robin's egg falls into some rubbish and a loving mouse family adopt and raise the baby robin. As little Robin (Bronte Carmichael) grows up, she always feels something is different from her siblings and sets off on a journey to prove to her mouse family that she can be a good mouse. On the way, she meets a materialistic magpie (Richard E Grant) who tells her she can wish upon a star and her wishes will come true. But where to get a star? Moreover, where does she truly belong?
Also starring Adeel Akhtar as Mouse Dad and Gillian Anderson as the nefarious cat, this 30-minute animation is a journey of self-discovery, charming enough to entertain the kids and leaves room for pensive views to contemplate.
2. The Princess Switch 3: Romancing the Star (2021)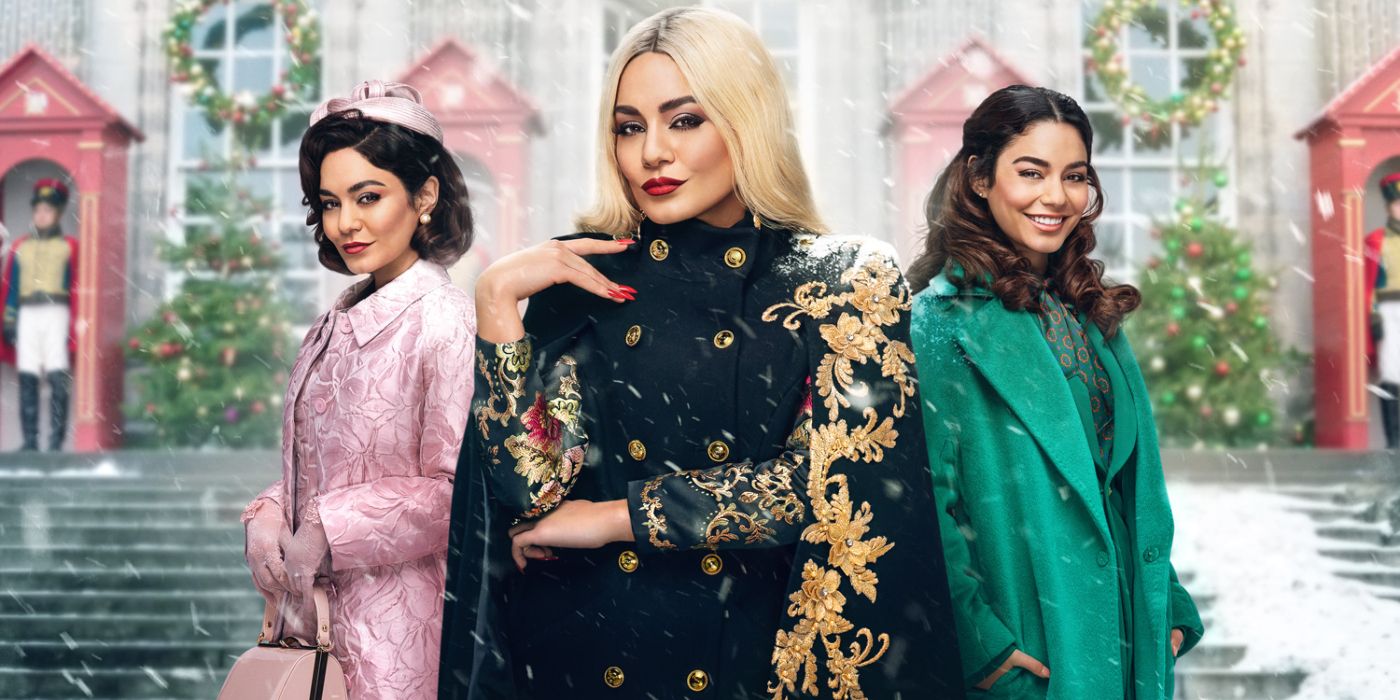 This is the third film of the Princess Switch franchise, starring Vanessa Hudgens as Princess Stacy Juliette De Novo Wyndham, whose mother is Queen Margaret Katherine Claire Delacourt and her cousin, Lady Fiona Pembroke.
Margaret and Stacy are hosting an extravagant Christmas festival in fictional Montenaro, and the centrepiece of the lavish party is the "Star of Peace", on loan from the Vatican. The priceless relic gets stolen, so mother and daughter team up with Queen Margaret's cousin, Lady Fiona and her ex to track down the missing jewel and anonymous thief.
This Netflix exclusive rom-com has got the festive formula down to a T so far. No wonder fans highly anticipate the third movie!
1. A Boy Called Christmas (2021)
If you are looking for a tale of belief and magic, you have just found it!
Nikolas' father, Joel, had set out on an expedition to bring home something of hope to the kingdom, at request of the king. The young boy, Nikolas, and his rescued pet mouse Miika set out on an adventure to find him and the legendary place called Elfhelm.
In the forest, they meet another soon-to-be companion, Blitzen the reindeer, and continue on their trek to find Elfhelm. They finally reach the fabled village, but all is not what he hoped for and their journey is only just beginning.
The elves are hidden, enchanted reindeers are yet to be tamed and young Nikolas is about to become a legend. Will he find his father and return home to safety?
With twists and turns, snow-a-plenty, chatty furry companions, elves and an all consuming Christmas glow, this is a movie that is destined to join the ranks of Christmas classics – a must watch!
Don't let your Broadband let you down
Is your broadband with us? You can stream Netflix in HD even with our ASDL-based Unlimited Broadband.
If not, check our great range of Broadband services from ASDL up to 330Mbps, suitable for any family that streams Netflix, Disney or Sky. If you have Netflix Premium and want stream ultra-HD, any of our fibre services will do this for you, as minimum connection you need is only 25 Mbps.
For context, our Home Fibre Broadband reaches speeds of 36Mbps. Our Home Fibre Plus Super-Fast reaches average speeds of 63Mbps. Not signed up with us yet? You're missing out on fabulously flexible and cheap, zero contract broadband. Check out your local internet speeds using our checker here.