Disney Plus This Christmas
Disney Plus This Christmas
Disney's very own subscription video-on-demand streaming service brings magic to the small screen this Christmas. There's something for everyone's Christmas TV viewing this year. Classic Christmas movies, rom coms, latest TV series, documentaries, blockbuster franchises and kids' favourites. Plus, we've caught wind of a great deal, guaranteed to bring a smile to even the biggest of grinches.
Christmas Broadband Made Better with Disney Plus Offer
Fancy cheap broadband for Christmas this year? Our speedy, reliable and flexible broadband packages are perfect for 4K streaming. What can make our deals even better? Disney Plus has dropped its subscription cost to its lowest price ever! For one month you can get access to 7,000 television episodes and 500 films for just £1.99!
You've got to hurry, though, as the offer ends on November 14th 2021.
Now all that's covered let's get to the exciting part. Here are our Top 10 Picks for your Christmas TV viewing pleasure.
Our Top 10 Picks
We promise there's something for everyone this Christmas on Disney Plus. Now, we know Christmas is not for everyone *ahem* How dare you?! So, to keep it fair we'll include some goodies that bear no semblance to Christmas. What. So. Ever.
But we've got to admit that the majority of our picks are jam-packed with festive cheer. Santa. Rudolf the Red-nosed reindeer. Gingerbread men. Cinnamon tea. Golden lights. Christmas trees and snowy door wreaths…
Anyone else Buddy-the-Elf-when-he-sees-Santa kind of excited?
10. Hawkeye (2021)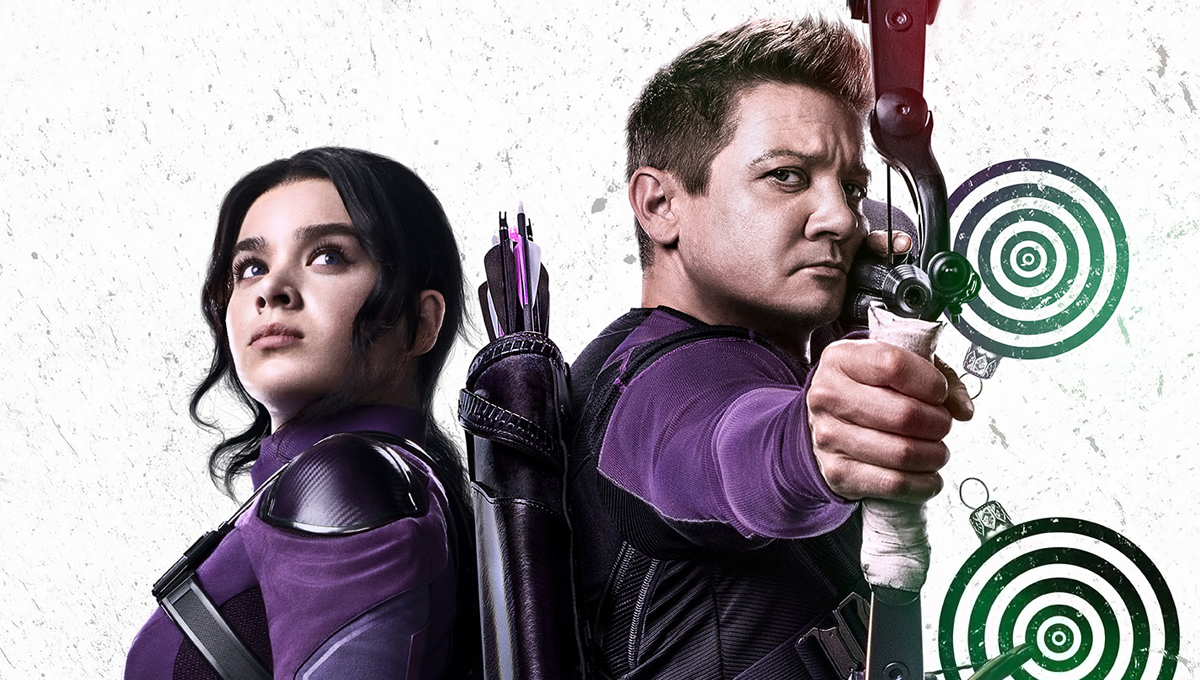 Hawkeye is the upcoming instalment of Marvel's miniseries. Similar titles like WandaVision and Loki scored very well with critics and fans of the cinematic universe. If they're anything to go by, we're sure Hawkeye will be another hit. Just in time for your well-deserved Marvel-athon.
9. Christmas Again (2021)
A new original movie is scheduled to premiere on Disney Plus on December 10th. Rowena, otherwise known as "Ro", is struggling to come to terms with her parent's divorce. Because of this, the spirited teenager is not in a very Christmassy mood, even in the company of her sister Gabby. She wants to go back to better days. So, she wishes Santa would "do over" Christmas. As a result, she finds it is Christmas every day. Looks like Wizzard got their wish after all.
8. Foodtastic (2021)
Also coming to Disney this December is the reality TV show Foodtastic. Contestants must build impressive but irresistible sculptures out of tasty food. Now, we've got our fingers crossed for a full-sized Christmas candy house.
Image courtesy of Disney+
7. Diary of a Wimpy Kid (2021)
Also joining our other listed goodies on Disney Plus this December is Diary of a Wimpy Kid. A new animated series based on the children's best-selling books. No doubt the kids will be delighted to join Greg Heffley on his quest to become rich and famous. There'll be middle school madness and utter carnage. But that should relieve some of the stress of cooking Christmas dinner, right?
6. Star Wars: Skywalker Saga (1977 – 2019)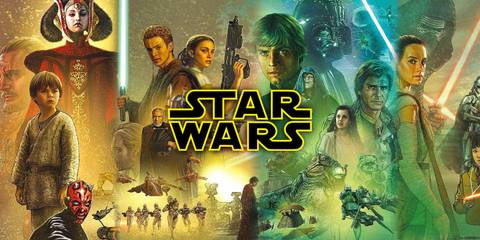 A staple piece of cinematic history. If there's any chance in the year for the whole family to gather around the box, it's Christmas! The 1970s original trilogy and 90s prequels come to an explosive end with the sequel instalments. Get ready for a huge cast of characters, epic overarching storyline, and spectacular space battles. Not to mention the weird and wonderful aliens. We guarantee after you watch this, the kids will want lightsabres for Christmas!
5. Tim Burton's The Nightmare Before Christmas (1993)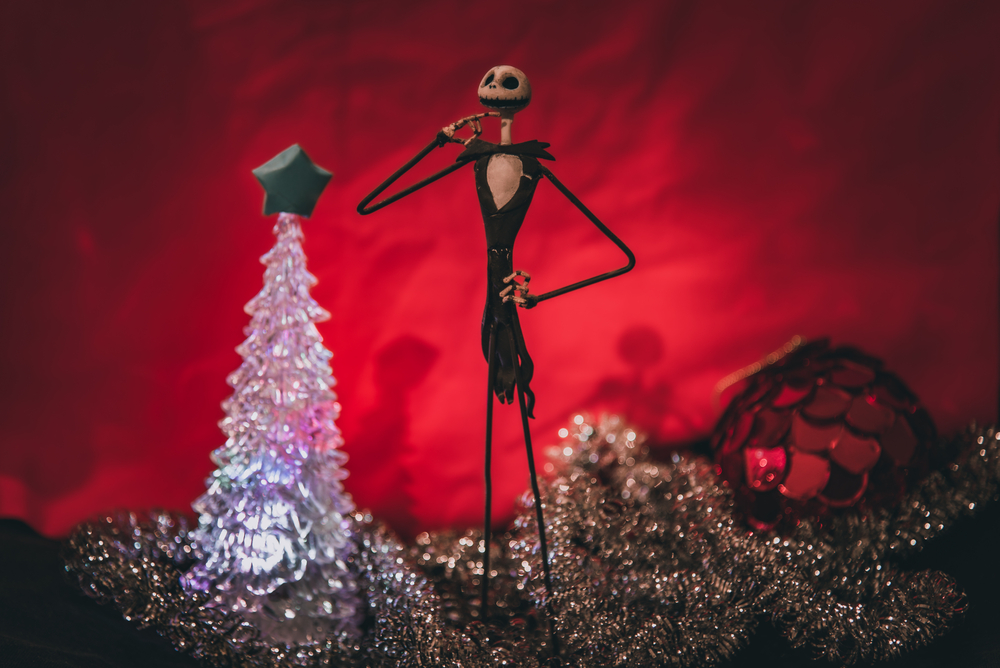 For all of you Halloween lovers out there. We know how you feel. Your favourite holiday comes and goes as fast as a plate full of pigs-in-blankets. So, why not enjoy the best of both worlds? Get on the sofa, tuck into the last of your Halloween treats and chip away at the advent calendar. Tim Burton's The Nightmare Before Christmas takes you to a world of Gothic fantasy. World-weary of Halloween Town, Jack Skellington ventures into the forest and finds a ring of trees. Each one leads to a holiday-themed world. Eventually, Jack stumbles into the world of Christmas and comes back with a mission to improve his newfound holiday.
Image courtesy of Disney+
4. The Muppet Christmas Carol (1992)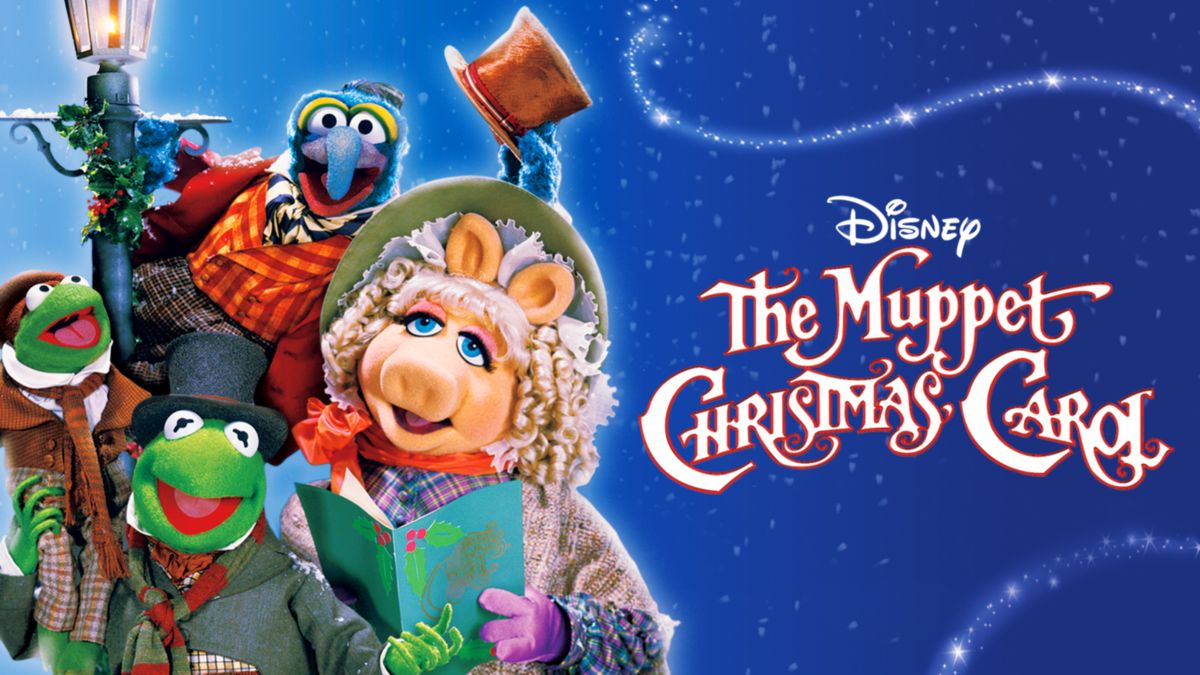 Join Kermit the Frog and co in this brilliant rendition of a classic Charles Dickens story. Michael Caine stars as Ebenezer Scrooge, a miserable miser, who wants to suck the magic and soul out of Christmas. The muppets bring cheer, song and merriment to the most wonderful time of the year. All things considered, we're sure they'll even put a smile on Scrooge's sour face.
Image courtesy of Disney+
3. The Santa Clause (1994)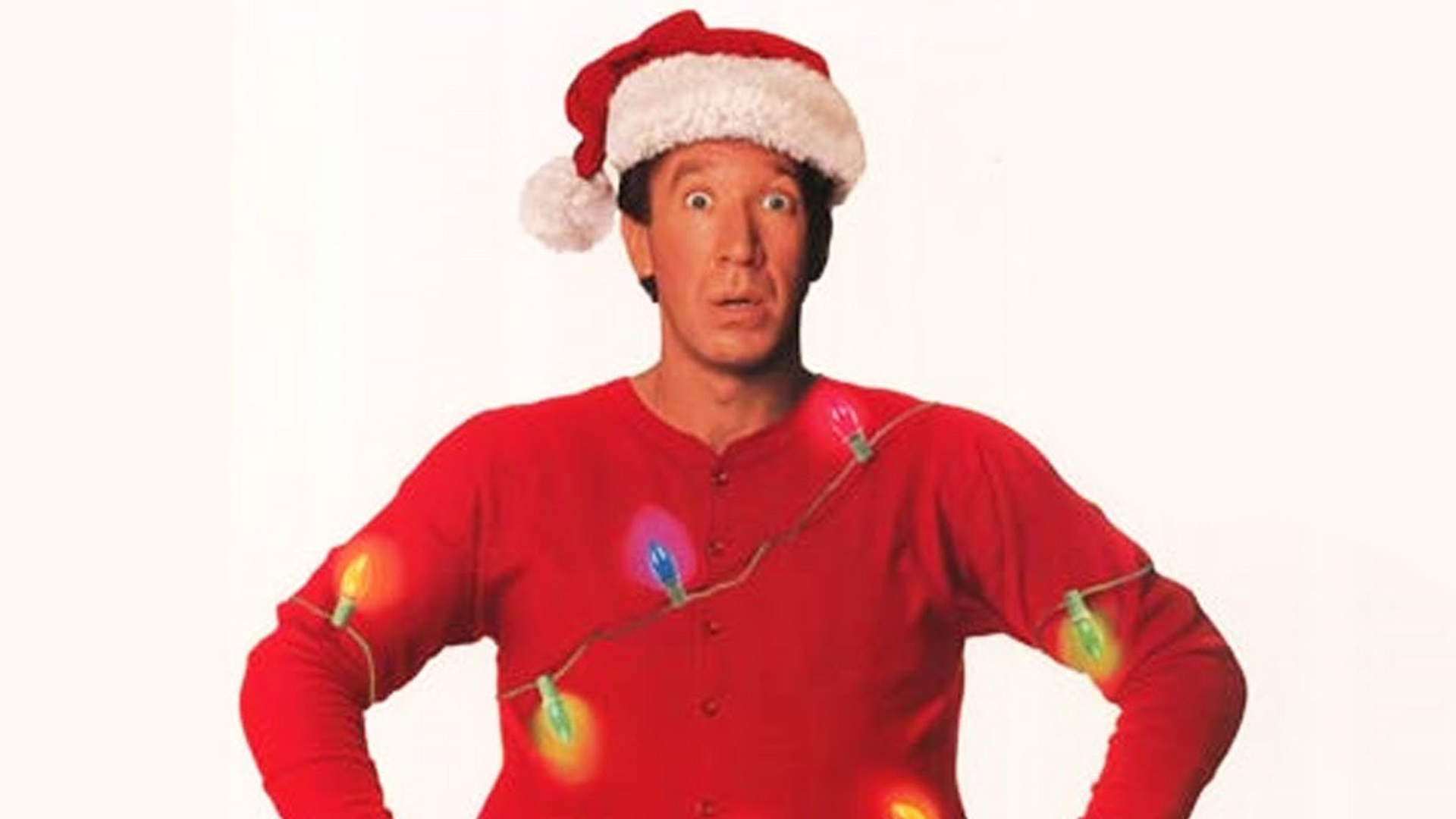 It's Christmas Eve. Scott Calvin and his son Charlie prepare to spend quality time together. Scott's ex-wife and mother of his son insists that Charlie is too old to believe in Father Christmas, as she and her current partner Dr Neal Miller stopped believing in Santa at a young age. Although Scott personally believes Santa is fake, he pretends that Santa is real to keep the magic of Christmas alive for his son. During the night, Scott and Charlie hear a bang on the roof. Scott goes outside to investigate and startles a man on the roof. Turns out that man was Santa! As a result, Scott has now been reigned in to signing the Santa CLAUSE…
Image courtesy of Disney+
2. Home Alone (1990)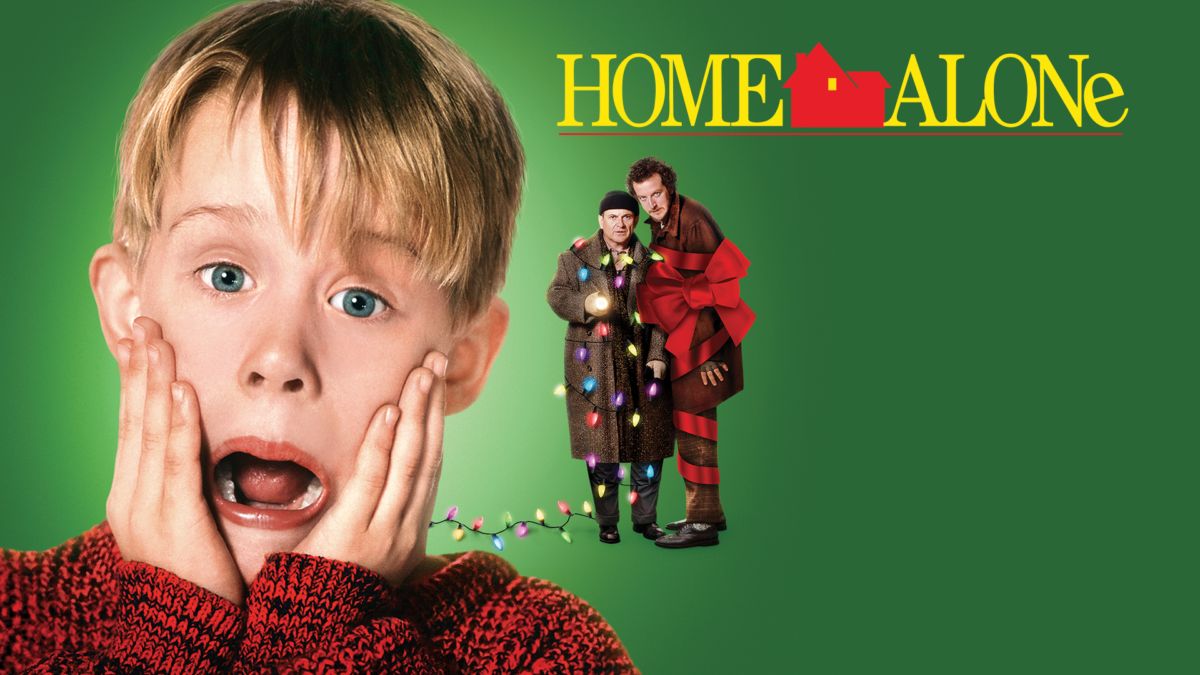 It's a family favourite! Eight-year-old Kevin McCallister is accidentally left home alone when his family go on a festive trip to Paris. All seems well until Kevin realises his Chicago suburban home is targeted by a pair of burglars. What do you get when two blundering burglars try breaking into the home of a fast-thinking mischievous kid? If you want lots of laughs, pure entertainment and a movie you'll keep going back to – you've got it here. It's so good it doesn't even have to be Christmas to watch it.
1. Mickey's Once Upon a Christmas (1999)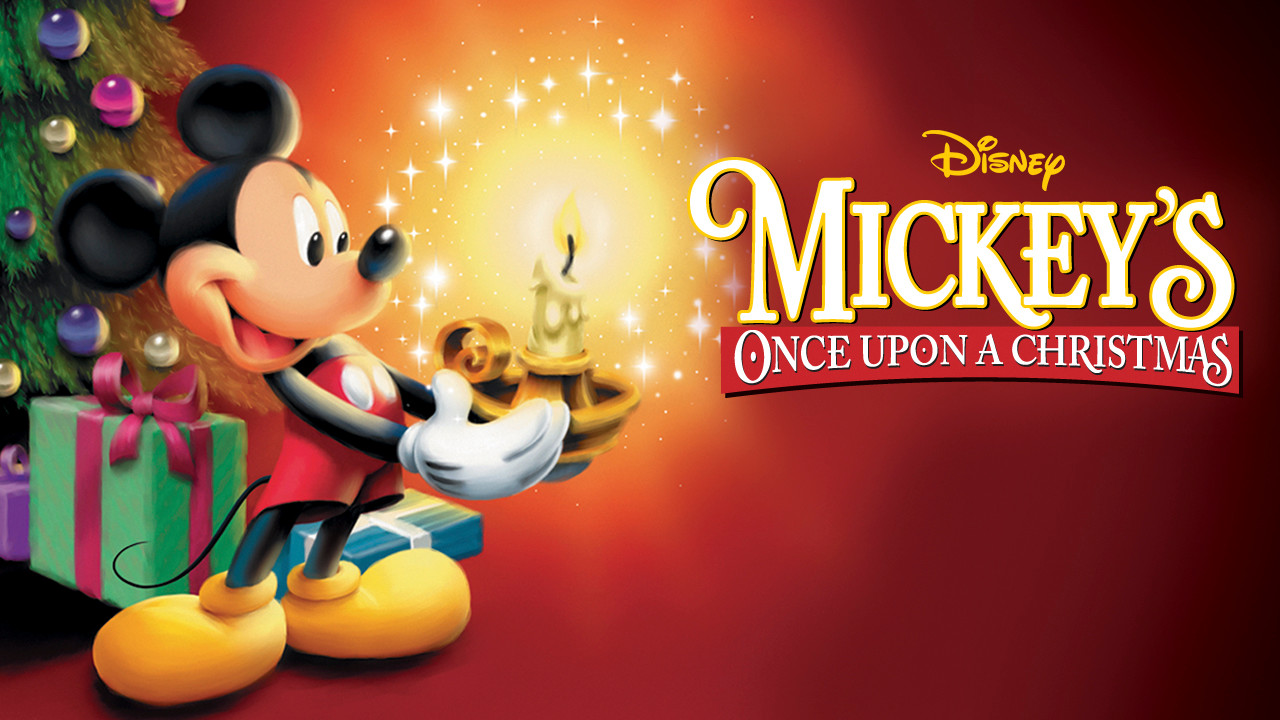 Finally, we're at number one! Who else but Mickey Mouse can top a list all about Disney? With this gem, you can expect to find three features, each cast with Mickey's beloved friends. Donald Duck: Stuck on Christmas, A Very Goofy Christmas and Mickey and Minnie's Gift of the Magi. It's something special for the kids and brings a little bit of Disney magic for even the most grinchy adults!